09 May

Mad Hatter Tea Party Cambridge

Afternoon Tea With A Twist And Butler Service – Wandering through the streets of Oxford last year, I noticed that Christ Church College was hosting a Mad Hatter Tea Party. I thought it was a great idea, that they worked so closely together with one of the local businesses across the road, The Mad Hatter cafe. Little did I know as I hadn't read the Alice in Wonderland stories back home in the Netherlands as a child, but others such as the tales of Anderson. This afternoon tea didn't have anything to do with The Mad Hatter cafe, but all to do with Alice in Wonderland.

There aren't that many places where you can step into the footsteps of Alice in Wonderland or should I rather say, fall into the hole to join a Mad Hatter Tea party. The only places I have spotted so far are in Oxford at Christ Church College,  The Sanderson Hotel in London and in Chester, but Cambridge will have their own Mad Hatter tea party now too. Especially for the Eat Cambridge festival, the House collection will put one of those amazing Mad Hatter Tea Parties on too!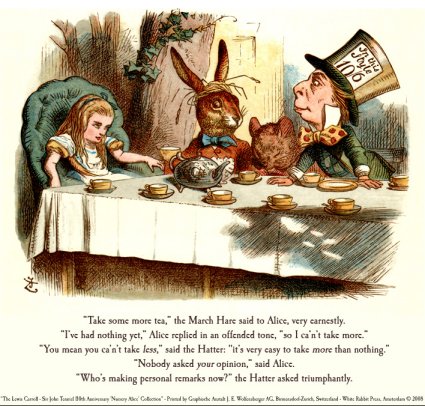 "Pssshh… can we steal a bit of your time?"
No fear though, you don't have to 'fall into a hole' nor will be welcomed by a screaming hare, Mad Hatter and dormouse, but instead greeted by a Butler before being whisked off (you mustn't be late…) to a secret location to enjoy a signature afternoon tea with a twist and glass teapots full of bright coloured cocktails. Expect crisp white tablecloths, lots of fun and taste sensations that are simply out of this world!
Facts
the Cambridge Corn Exchange
17th May 10 am – 4 pm
10.15am
12.15pm
2.15pm
Please call 01223 653111 to book your preferred time
£24.95 per person
Includes a teapot of cocktail or mocktail, loose leaf tea and a delicious selection of finger sandwiches and cakes (almost too pretty to demolish!)
Must be pre-booked and subject to availability.
Terms and conditions apply.
To book call 01223 653111 or e-mail enquiries@thehousecollection.com
For more information visit www.thehousecollection.com
Enjoy!
Gerla